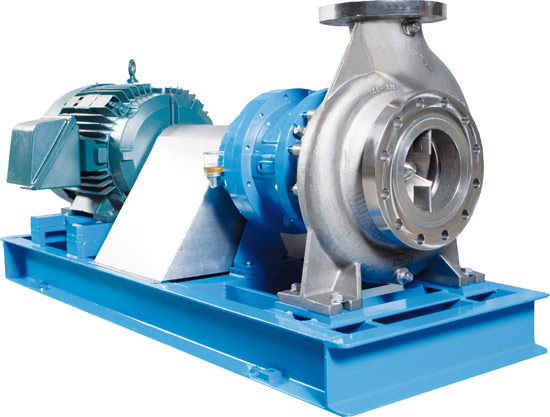 M PUMPS CN MAG-M are a single stage volute casing pumps with closed impellers, back-pull-out design, with end suction and top discharge flange.
Manuale uso e manutenzione
CN MAG-M pumps range meets the requirements on custom-built solutions in the process industry, in the following areas:
Chemical and pharmaceutical, petrochemical, refineries, paper, plastics, food processing, plant engineering and, construction, refrigeration systems, For all industries that choose a pumping leak-free and low maintenance for use continuous (abandon of mechanical seal pumps).
Pumps of the series CN MAG-M are horizontal single-stage volute casing pumps
It is a modular configuration of either bare shaft end or close-coupled design.
Close coupled pumps are furnished with standard motors. Leak-free back pull-out assemblies with magnetic drive meet the requirements with regard to job safety, operational reliability and environmental protection.
The program comprises 39 sizes, divided in 5 Ranges,
Magnetic drive rear casing standard materials are Hastelloy